News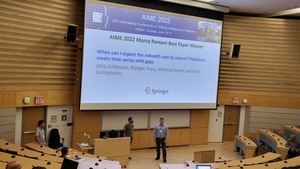 17.06.2022 -
Miro Schleicher has received the Marco Ramoni best paper award at the 20th Artificial Intelligence in Medicine (AIME) conference for his paper 'When can I expect the mHealth user to return? Prediction meets time series with gaps' (Miro Schleicher, Rüdiger Pryss, Winfried Schlee and Myra Spiliopoulou).
This work is within the frame of the UNITI project that encompasses machine learning methods for choosing the best treatment for each tinnitus patient. Treatments have an mHealth component, which assists the users towards self-empowerment and daily management of their disease. However, mHealth apps demand self-discipline; some users give up or interact very irregularly. The proposed method learns from the data of each user and from the absence of data, and it predicts if and when a user will start interacting again with the app.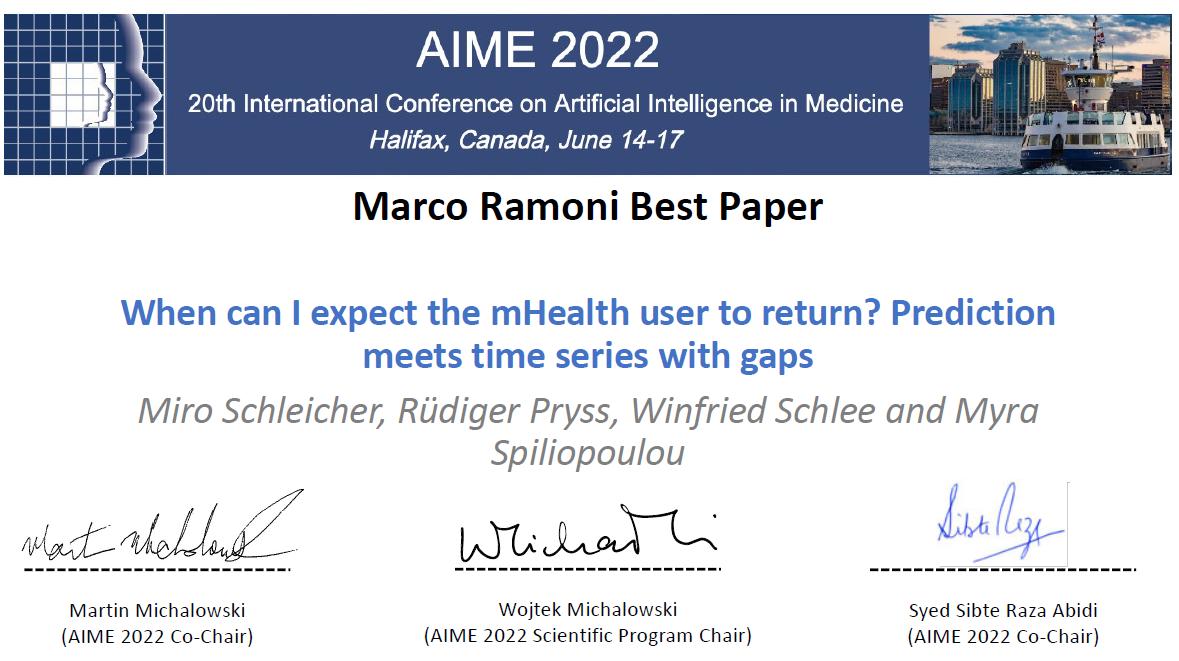 06.03.2023 -
The proliferation of medical data and applications has increased the need for extracting useful knowledge that can be effectively used by the healthcare domain experts. The motivation of this tutorial is to address the complexity of medical data with specific focus on their temporal nature. While earlier tutorials in both AIME as well as other related venues such as KDD and ECML/PKDD have explored the application and utility of machine learning on medical data, there has yet been limited focus on the challenges emerging from the sequential and temporal nature of such data, as well as on the need for trust by the medical practitioners.